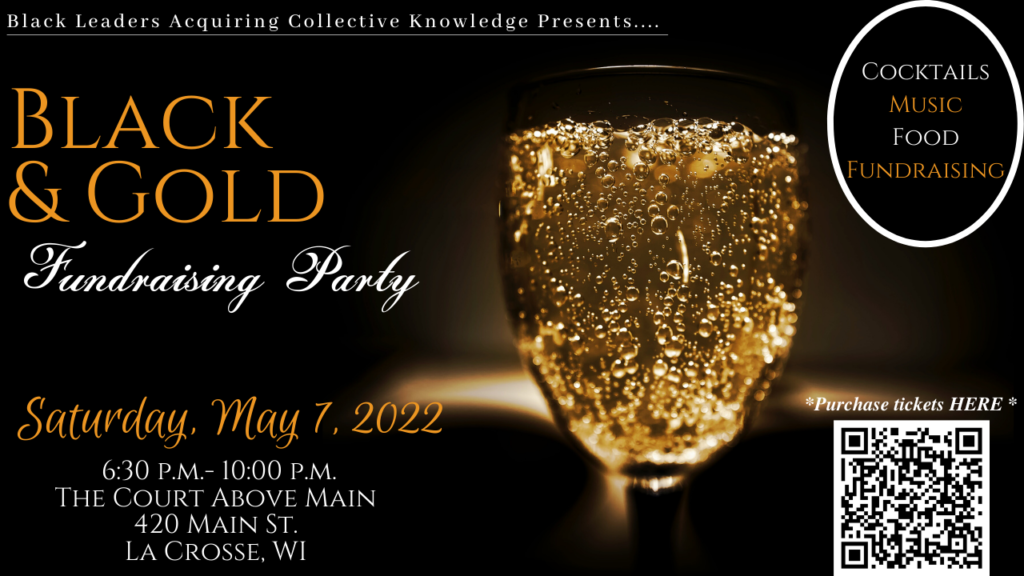 A local nonprofit, that strives to find ways to bring La Crosse's black community together, will be hosting a fundraiser Saturday to help send middle and high school students on college tours throughout the south, and future programming for the organization.
Black leaders Acquiring Collective Knowledge (B.L.A.C.K.) co-founder Shaundel Spivey summed up their mission on Z93.
He said the organization "is about empowering, elevating the black community of La Crosse by bringing innovative programming. We do things like black youth summits in partnership with the school district and our Summer Experience"
B.L.A.C.K. focuses on seven pillars that help bring about community engagement that include financial literacy, youth engagement, family, spirituality, health/wellness and education.
It also has another program, Ujima Circle, for high school students working to learn socio-emotional mentoring skills, by working with elementary school students.
"It's all rooted in truly providing space and networking opportunities for those that are identifying as that community," Spivey said.
Of course, these programs need funding and that's where Saturday's Black and Gold party comes in.
B.L.A.C.K. co-founder Jazzma Holland told Z93 the fundraiser "is a time for us as a community to come together to celebrate not only the going on seven years that Black has been an established nonprofit organization, but also to help raise funds for us to continue the programming that we do within the city.
"We do a lot of services and programs with our youth in La Crosse and so we want to continue to be able to provide those opportunities for youth as well as our black business owners, our black community altogether."
The fundraiser is a 21-and-over event that will take place from 6:30-10 p.m. at the Court Above Main in downtown La Crosse. There will be silent bidding, music, entertainment, drinks, and food catered by Pogy's.
There's less than 40 tickets left to attend Saturday night's event. CLICK HERE to grab some while you still can and RSVP on Facebook HERE.
For more information on Black Leaders Acquiring Collective Knowledge, its role in the La Crosse community, and its seven pillars, go to their website.
The organization is also a big part of the upcoming La Crosse Juneteenth Celebration, teaming up with Enduring Families Project, Black Student Leaders, Hope Restores and others for a community event at Riverside Park on Saturday, June 18th.