Some signs you can visualize without ever seeing them in person. Those giant white Hollywood letters. The flashing bulbs welcoming you to fabulous Las Vegas. And, the inviting glow of neon illuminating a parking lot, enticing you to come in for the promise of a good time. A place you can knock down some pins while knocking down some cold ones. Yes, the humble bowling alley.
The earliest form of bowling dates back to ancient Egypt when it was played with balls made from grain husks. Today, the game is played by 100 million people in more than 90 countries. Heck, Nixon even had a lane in the White House. La Crosse has had its share of bowling alleys. One place you can still grab a game and a brew or two is at Pla-Mor Lanes.
Just outside downtown on 4th Street sits a little slice of bowling heaven. Walk into Pla-Mor Lanes for the first time, it's like stepping into another world where the focus is fun. The clutter of outside sounds goes silent. The thunder of a bowling ball rolling down the slick lane takes its place. The crash of scattering pins. A peppering of clapping, cheering and laughter. Give yourself a moment, take it all in.
If you're looking to get out for a heavy dose of that fun, Pla-Mor Lanes has it. Owners Dick and Lori Zierke have perfected the art of letting the good times roll. After buying the business in 1999, they've been bringing bowlers and families back for more, year after year, league after league. What's great about bowling is it's accessible. Any age, any ability, you can bowl. Dropping in with the family for a few games during open bowling is one way to give it a try. If you'd like to up the competition and camaraderie, get in on one of the many leagues.
There's always something going on at Pla-Mor. Over the summer months they've been a go-to for kids with their Sum-Mor of Healthy Fun program. For a one time fee kids can stop in daily for a free game of bowling and shoe rental all summer long. Pretty cool for those kids looking for something to do with friends. If they take a liking to the game, Pla-Mor has youth bowling programs, even scholarship opportunities.
No matter your age, meeting friends for a few games can be a good time. And with Pla-Mor's Eleventh Frame Diner, you can make a night of it. Apps and wraps, pizza and burgers – give the Legend Burger a try, it's named after Dick's father, Bill – and of course, the drinks. With a full bar you'll have plenty to choose from. Do you go with a tap of Pla-Mor's exclusive Ten Pin Ale or channel your inner Lebowski with a White Russian? If that's the hardest choice you'll make all night, you're off to a good start.
Bowling is easy on the pocket book too. Shoe rental and games are pretty cheap considering the cost of what else is out there. Pla-More offers different deals on different days during open bowling. Get there on Fridays and Saturdays after 9 pm and hit up some Cosmic Bowling for a spacey twist on your night out.
Maybe you've only bowled a few times as a kid, or you took the one credit bowling class at UWL to keep your semester credits where they needed to be (hey, they taught how to keep score, that's learning something, right?!) – no matter how good or bad you are at bowling, in the end all that matters is you had fun. That's something they're full of at Pla-Mor Lanes.
Next time you're driving down 4th Street and the neon beckons you to pull in, follow the thunderous sound and bowl a few games. Keep up to date on what they're setting up on Pla-Mor's Facebook page or grab some info from Around River City.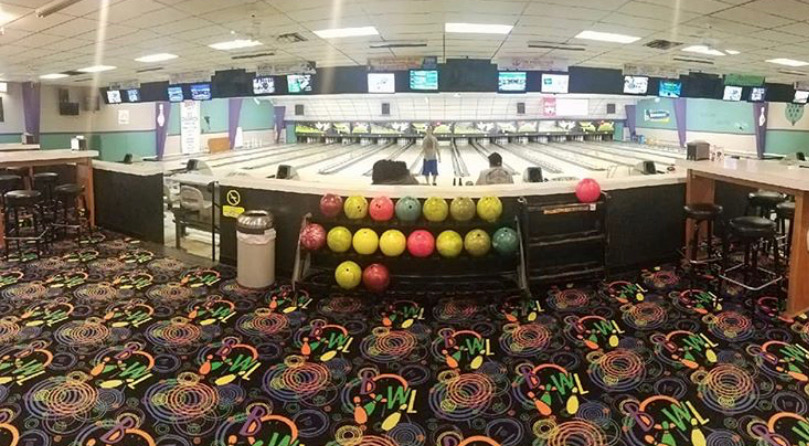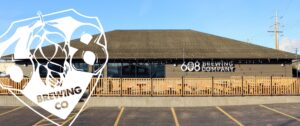 Big. Bold. Beautiful. There's really no other way to describe the beers 608 Brewing Company has been pumping out. Ok, you can add innovative in there. And pretty damn good.
If you like beer and your taste buds are adventurous, 608 Brewing Company is a must.