Giving Back
From making donations to food banks to participating in community initiatives supporting underprivileged families, La Crosse and the surrounding River City area offer multiple ways for you to give back and connect with your community this holiday season. Whether you're a longtime La Crosse resident, a college student, or someone new to the area, there's an opportunity for everyone to lend support and experience the joy of giving back. We've created a list of ongoing volunteer opportunities that you can sign up for today! 
La Cresent Residents – Snow Shoveling
Senior residents in the La Cresent area who aren't able to shovel their driveways need help this winter. If you have a reliable car suitable for winter weather, you're over 18 years old and physically able to shovel snow, all you need to do is show up and Great Rivers United Way will supply you with a shovel. If you're interested in helping senior residents of the La Cresent area this winter sign up here! 
The Couleecap Food Pantries – Food Donations
Couleecap is a local organization that helps those in need with housing, food, transportation, and more. The organization currently operates two food pantries that need basic cupboard and pantry supplies. To make donations easier, Couleecap created an Amazon.com wish list to better target community needs. Click here to browse Couleecap's wish list.
The Center – Warm Clothes Donations
The Center is an LGBTQ connection center for the 7 Rivers region. This organization offers a safe space for people regardless of their sexual preference or gender identity along with a wide range of support groups. The Center is looking for donations of warm clothes and blankets for community members in need this winter. Click here to donate.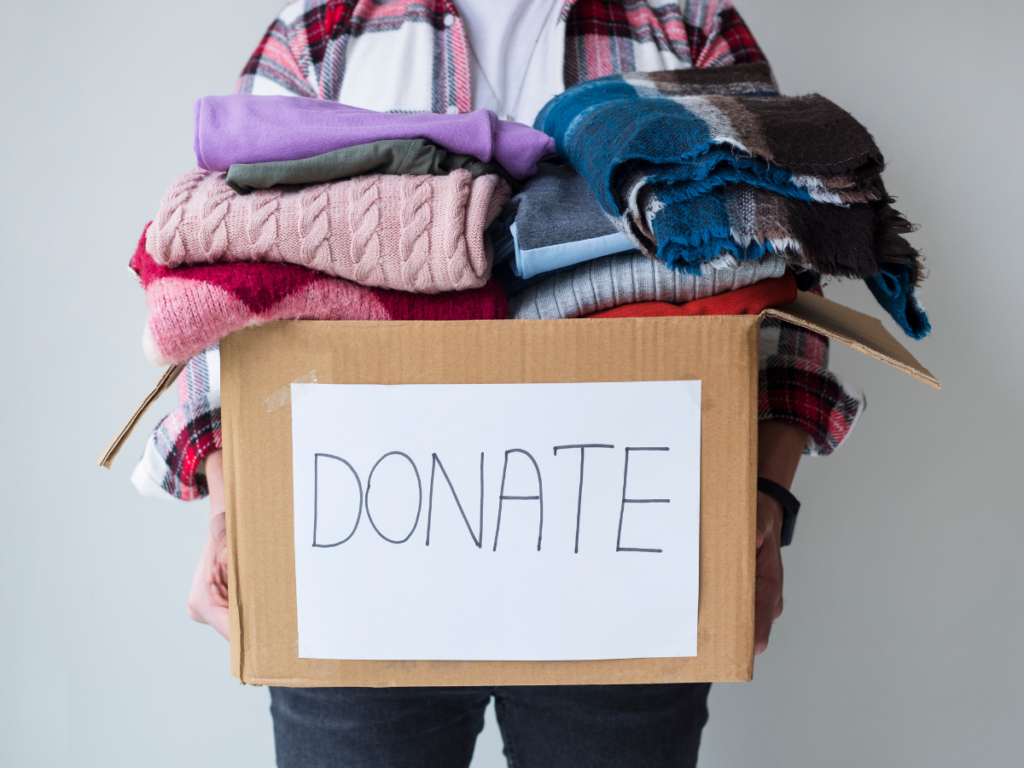 Brookdale – Spend Time with Retired Folks
Brookdale Senior Living Solutions offers a wide range of senior living communities and care options. They need volunteers to share some quality time with residents. If you're interested in helping facilitate activities and spending time with Brookdale residents, click here to learn more! 
The Hunger Task Force of La Crosse – Food Distribution Volunteers
The Hunger Task Force of La Crosse is a free local food bank for the La Crosse community. Along with operating the Kane Street Community Garden, they also offer a food recovery program for those in need. They're always looking for volunteers to help with the food distribution center. Click here to volunteer with the Hunger Task Force of La Crosse.
OASIS Respite Program – Holiday Wish List
OASIS Respite Program helps individuals in the early stages of dementia, Alzheimer's Disease, or other brain-related diagnoses. They've created a list of holiday donations that would go a long way for OASIS participants. Click here to learn more and donate. 
Volunteer This Holiday Season
So, as you prepare to embrace the festive season, we encourage you to consider the incredible opportunities to volunteer and give back. Grab some friends this holiday season and pick out a volunteer or donation opportunity that stands out to you. By offering your time or sharing your resources, you're not only spreading joy but also contributing to the sense of community in the La Crosse and surrounding River City area.