Big. Bold. Beautiful. There's really no other way to describe the beers 608 Brewing Company has been pumping out. Ok, you can add innovative in there. And pretty damn good.
If you like beer and your taste buds are adventurous, 608 Brewing Company is a must. But don't be scared. Trying a new beer or a twist on a familiar style can open new doors. But if you're going to dive into all that 608 offers in one sitting, you may want to bring a designated door opener.
As a relatively new microbrewery to La Crosse, 608 opened their doors on Copeland Avenue in 2018 to open arms and clinking glasses. The brewery is owned by two couples, Phil and Lorie Humphrey, and Danielle and Ryan Beach. The couples became friends while Danielle and Phil served together in the Wisconsin National Guard. Phil had been a home brewer since 2012 and wanted to take his love of craft beer to the next level. Add a dash of entrepreneurial spirit from the two couples, let it ferment and 608 Brewing Company was ready to tap.
Fast forward to today, 608 has been known for their Friday beer releases. Drive past the brew pub on a Friday afternoon and chances are you'll see a packed parking lot with beer lovers walking out, arms full of four-packs and picnic tables full of folks enjoying a cold brew under the sun. 608's releases are usually limited so when one of their new beers strikes your fancy, get on it.
How do you know what's coming out? Sign up for 608's newsletter and get a heads up on releases each week. Sours, stouts, smashes, double IPAs – you never know what they'll come up with or who they'll be collaborating with. It's always a treat when regional breweries get together and brew something tasty.
The beers at 608 can have you doing a double take and asking for another. How about an imperial smoothie sour with white chocolate, cocoa nibs and raspberry? A clean and easy wheat beer with mango puree or a milkshake IPA with pineapple, coconut, vanilla and milk sugar? You never know what they'll come up with. Your favorite one week could be gone the next. You can always check out the tap list so you know what to the expect next time you stop in for a carryout or a few pours.
A spacious inside, seating at the bar, a front patio that greets you when you walk in and now a new back patio – 608 has plenty of seats to get your fill of suds. A worthy stop if you're out hitting the trails on two wheels or you're a little thirsty after work. And because a good beer pairs well with good food, 608 brings in a food truck every now and again. That counts as date night, right?
Keep current with 608 Brewing Company on Facebook, Twitter, and the Gram. Give a glance on Beer Advocate or keep track of the beers you enjoy via Untapped. Around River City raises a glass to the good stuff!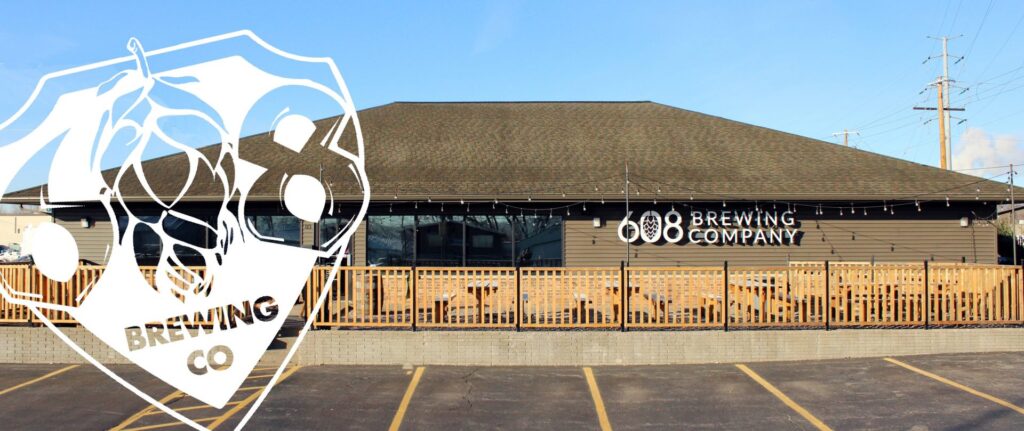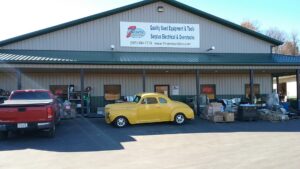 More often than not, if you need a tool, it's nowhere to be found around your house. First you go to the most logical place. The tool box in the garage. Then your search takes you to your basement. Nope, not down there either. It could be under the sink, or maybe it somehow ended up in the junk drawer. Or did you lend it to your neighbor?